Thriving Relationship Between Entertainment, Gaming, and Finance
There has been a seismic shift in the world of gaming In the last couple of years. The video games market revenue was projected to reach $334 billion in 2023 and to show an annual growth rate (CAGR 2023-2027) of 8.74%, resulting in a projected market volume of $467 billion by 2027.
The industry that has had the traditional notions of gaming purely for the entertainment players can get has opened its doors to a new paradigm where players can earn rewards and real-world assets while still getting the entertainment they crave from their favorite pastimes.
In this article, I delve into this exciting intersection of the fun gaming activity and the dynamic blend of art and science financing within the Web3 ecosystem. We will explore how gaming platforms in Web3 are shifting focus from luck-based gaming experiences to the use of strategy, skill, and in-depth gaming knowledge.
The days of relying solely on chance when playing games are slowly being shifted out; today's gamers are now empowered to control their destiny within virtual worlds. Gamers are now using gaming platforms to achieve personal goals ranging from reaching financial targets to gaining financial literacy, achieving fitness goals, and even just playing for fun and being entertained.
Pioneering skill-based gaming
In gaming, skill-based games are a genre of gaming where a player's success hinges significantly on their skill, expertise, and strategic abilities rather than being predominantly reliant on luck or chance. These games require players to make strategic and informed decisions and exhibit the expertise to adapt to changing circumstances within the game. 
In skill-based games, acquiring in-depth knowledge of the game's mechanics, rules, and tactics is important. This knowledge is obtained through practice and experience, and this, in return, provides the player with a sense of progression and mastery. Players are rewarded based on their performance, and rewards can include virtual currencies or real-world prizes like cryptocurrency or cash. 
In 2022, the global skill gaming market size was valued at USD 30.99 billion and is projected to grow from USD 35.61 billion in 2023 to USD 85.34 billion by 2030. This is a CAGR of 13.3% during the forecast period.
A great example of a skill-based platform is Nakamoto Games. Nakamoto Games is a robust Web3 gaming ecosystem that provides a platform for games that are based on skill, strategy, and in-depth game knowledge rather than luck. The Play-to-Earn games on Nakamoto require users to utilize their skills and gaming knowledge through strategic thinking and proficiency to earn rewards. 
In the same vein that they are founded on the principle that games should reward skill, strategy, and expertise, the games on Nakamoto Games are also designed to be hyper-casual, easy to understand, and ultimately fun. They offer a familiar interface and gameplay that allows players to jump in at any time without the need for prior learning or detailed instruction. This approach has attracted attention from gamers and investors alike and has led to the impressive growth of the platform since it launched in December 2020.
Gamifying financial literacy
During the COVID-19 pandemic, a lot of jobs were destroyed, and many people were forced to stay home. Blockchain gaming quickly became an option for people looking to make money straight from their homes. The Philippines, for instance, is a country that has one of the highest users of the blockchain game Axie Infinity. At one point, about 35% of Axie Infinity's traffic and a large share of its 2.5 million daily active users came from the Southeast Asian country. 
Dominic Lumabi, an Axie Infinity player in the Philippines, had told France24, "As long as I can earn 100 pesos or a thousand a month, my perspective is it is still a profit," he said. 
"As long as I can earn 100 pesos or a thousand a month, my perspective is it is still a profit. [….] It's still another source of income."

– Dominic Lumabi, Axie Infinity player
This was a solution to a problem people had at the time and did help. People had an alternative and convenient source of income from just playing games. Since then, blockchain gaming has evolved a lot. Today, there are gaming platforms that are shifting gears toward financial literacy. These platforms are not only helping players make money, they are also equipping players with practical financial skills and informed decision-making.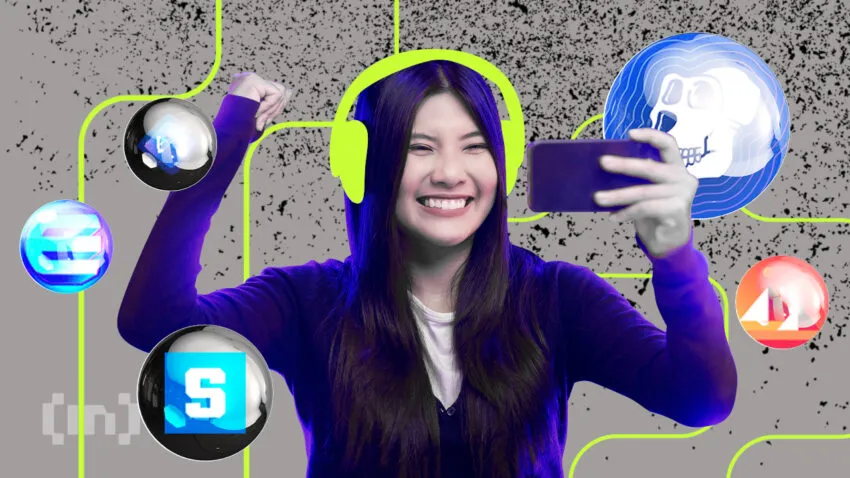 The UN Sustainable Development Group (UNSDG), in collaboration with Co_Lab (the Accelerator Lab of UNDP Argentina) and Lufindo, an EdFinTech platform, carried out a financial education experience for teenagers based on the use of digital tools and gamification as a teaching strategy. A result of the exercise showed that nearly 60% of the young participants showed basic levels of financial literacy. 
Mogaland is an example of such a platform. Combining gaming with accurate financial data and knowledge, Mogaland provides an immersive Play-to-Learn-to-Earn metaverse game that helps users learn in a fun way. With this game, players can gain financial literacy while having fun
Unlike other games, Mogaland uses real-world financial information to let you build real skills. Unlike trading platforms, they entertain and enable new ways of making money for the user.
Play-to-earn (P2E) and Move-to-earn (M2E) 
Like educating people using P2E gaming mechanics, another intriguing development in the Web3 gaming space is the rise of gaming platforms that help people achieve their fitness goals. These platforms are a novel fusion of play-to-earn and move-to-earn mechanics. They encourage a healthy lifestyle while redefining how users perceive their time and energy value. On these platforms, users are rewarded by playing entertaining games and staying physically active. 
HyperMove is a good example of these types of platforms. HyperMove is a gaming platform that combines P2E and M2E mechanics to promote mental and physical health by allowing its users to exercise, improve fitness, and play games on the platform while they earn crypto as passive rewards. 
Immersive gaming with AI, VR, and NFTs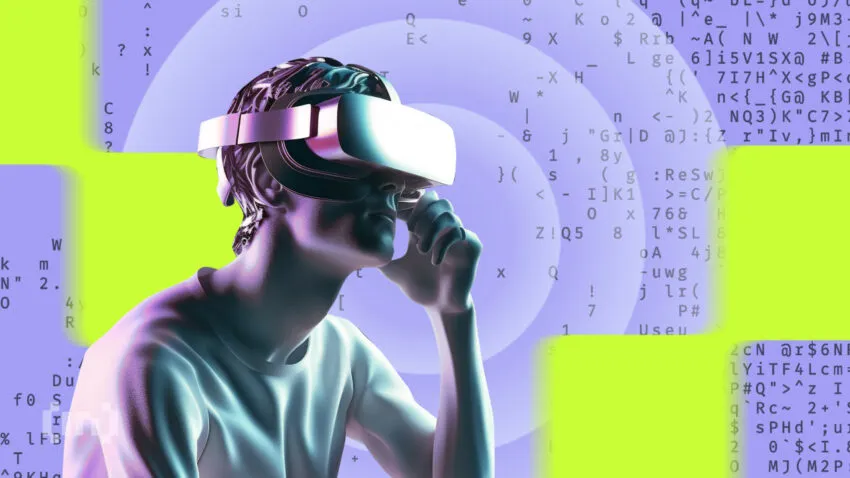 The rapid rise of the Metaverse today is being driven by AI and VR technologies. Together, they synergize to create the immersive experiences the Metaverse has become known for. Virtual reality platforms like games rely on these technologies to enrich interactions and create dynamic gaming adventures. According to researchers at Analysis Group, the metaverse has the potential to contribute 2.8% to the global Gross Domestic Product (GDP) in the 10th year after the start of its adoption. If adoption began in 2022, for example, the metaverse could contribute $3 trillion to the global GDP in 2031.
This shows how big the Metaverse can get. Already, gaming platforms are tapping into this potential and seamlessly blending all of AI, VR, and NFT technologies. One of them is Project Lambo. Another example of an NFT-powered AI game is Rovilon. An AAA-class multiplayer shooter game, Rovilon allows players to earn NFTs through skillful gameplay. These NFTs are tradable and can be converted into cryptocurrency, providing players with tangible rewards for their gaming achievements.
Conclusion 
At the intersection of gaming and finance in Web3 is an in-depth look at the transformational impact of Web3 technologies on gaming. It highlights how gaming platforms —and the technology— are evolving, enhancing financial literacy, promoting physical activity, delivering immersive experiences, and rewarding skill and knowledge. All of these ultimately provide both economic empowerment and entertainment for players.
Disclaimer
In compliance with the Trust Project guidelines, this opinion article presents the author's perspective and may not necessarily reflect the views of BeInCrypto. BeInCrypto remains committed to transparent reporting and upholding the highest standards of journalism. Readers are advised to verify information independently and consult with a professional before making decisions based on this content.